Tony Stark made his first Iron Man suit where? In a cave
The Avengers ate this, after their battle in New York. Shawarmas
Who was the villain in Guardians of the Galaxy? Ronan
Scarlet Witch is first introduced to the Avengers as a villain. True
The Red Skull is the MAIN villain in which movie? Captain America: The First Avenger
Which character killed Tony Stark's parents? The Winter Soldier
Which movie initiated the MCU? Iron Man
Where is Captain America originally from? Brooklyn
Loki is Odin's son. False
Where was Peter and Gamora's first kiss? Knowhere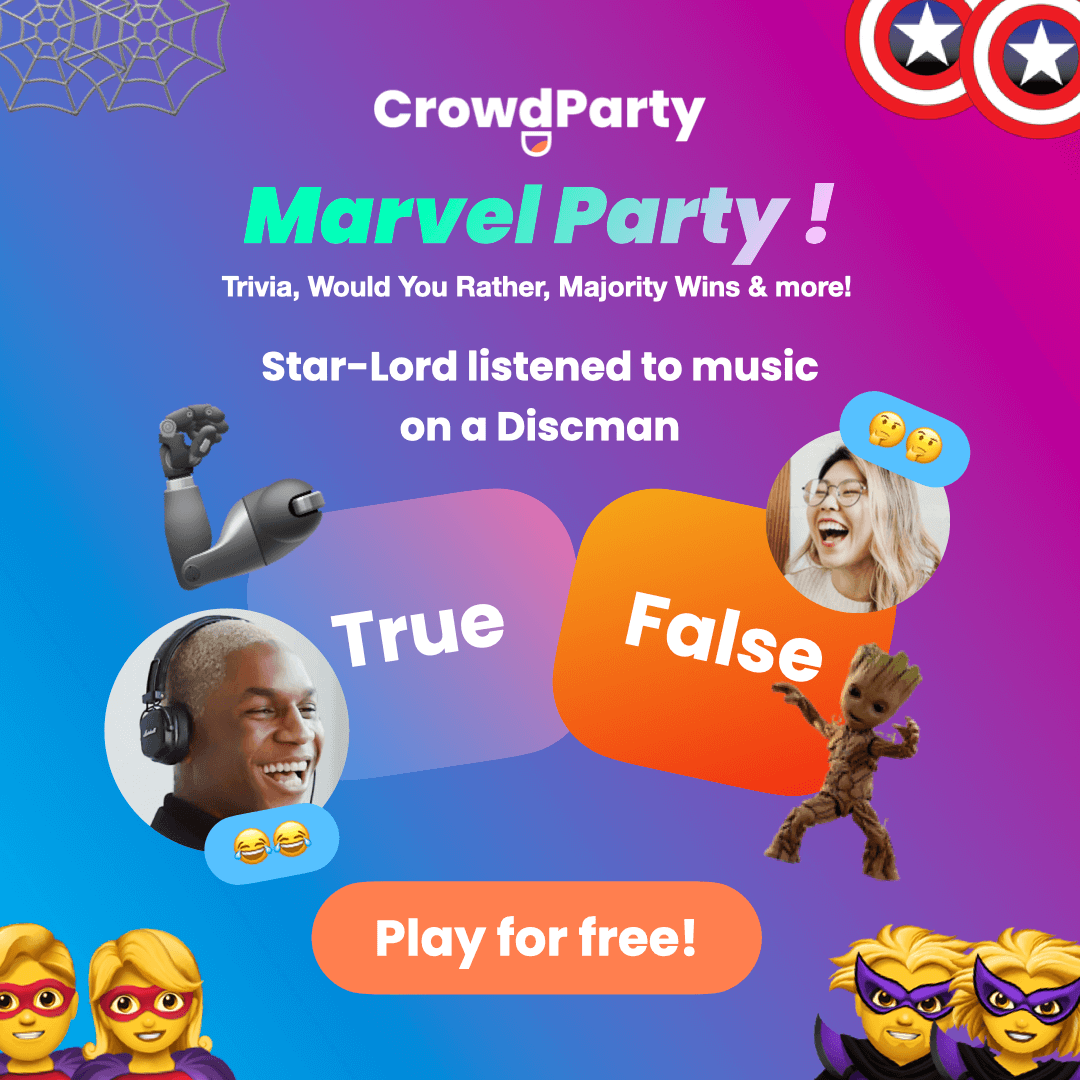 Play Marvel Party: Trivia, Majority Wins, and more!
Play Now
11. How many Infinity Stones are there? 6
12. Which Infinity Stone does Vision have in his head? Mind
13. What is Hawkeye's weapon of choice? Bow and arrow
14. Who is NOT one of Thanos' adopted daughters? Nebula, Mantis, or Gamora
15. Star-Lord listened to music on a Discman. False
16. What is Captain America's shield made out of? Vibranium
17. What planet is Thanos from? Titan
18. Which of these cities does Peter Park NOT visit in Spider-Man: Far From Home? Paris, Prague, or London
19. Which eye does Thor lose? Right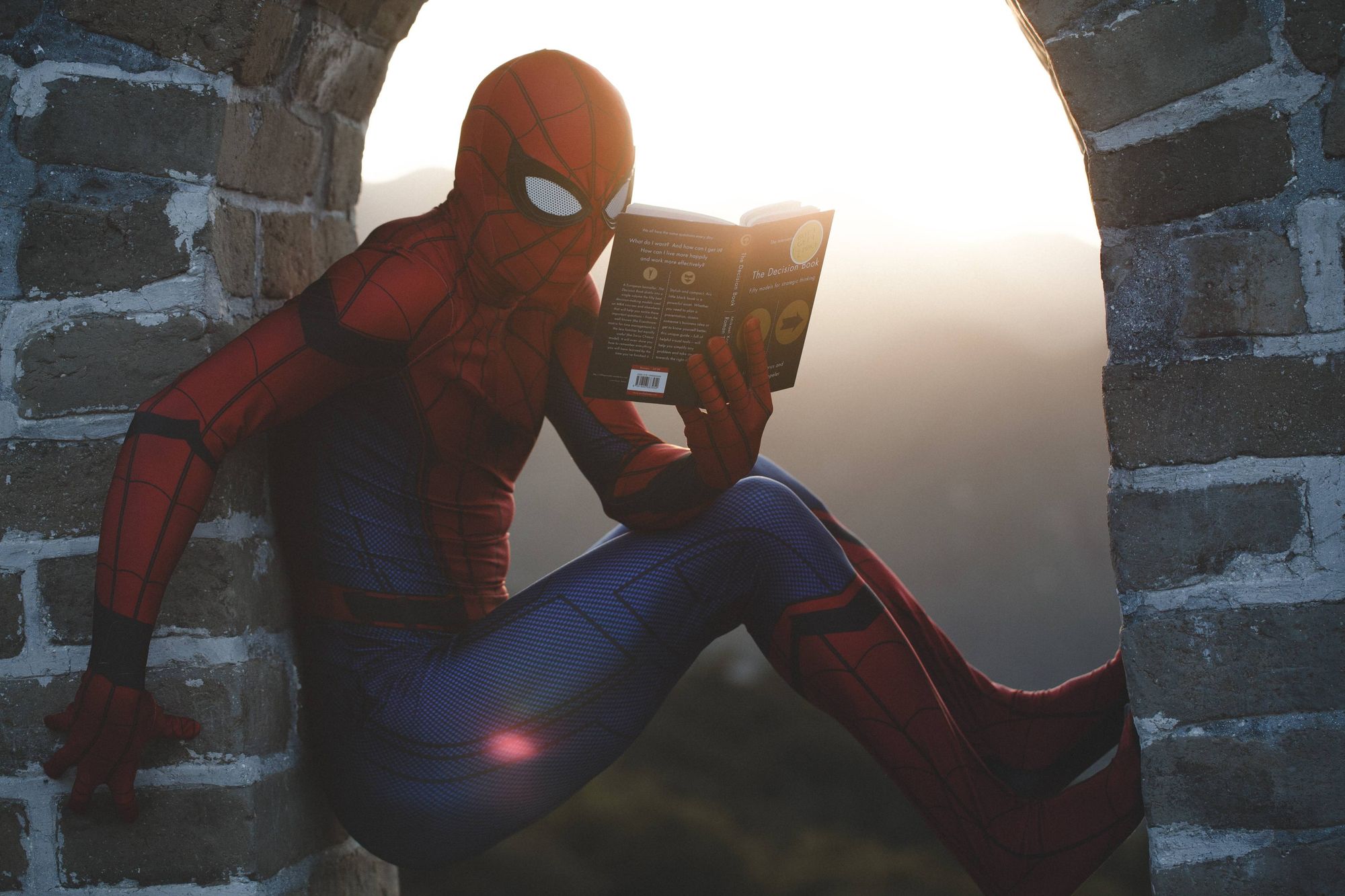 20. Thor's hammer was forged in a dying star. True
21. What type of doctor was Stephen Strange? Neurosurgeon
22. Who made Captain America's shield? Howard Stark
23. What species is Loki revealed to be? Frost Giant
24. How are Erik Killmonger and T'Challa related? Cousins
25. Who rescued Tony Stark and Nebula from space? Captain Marvel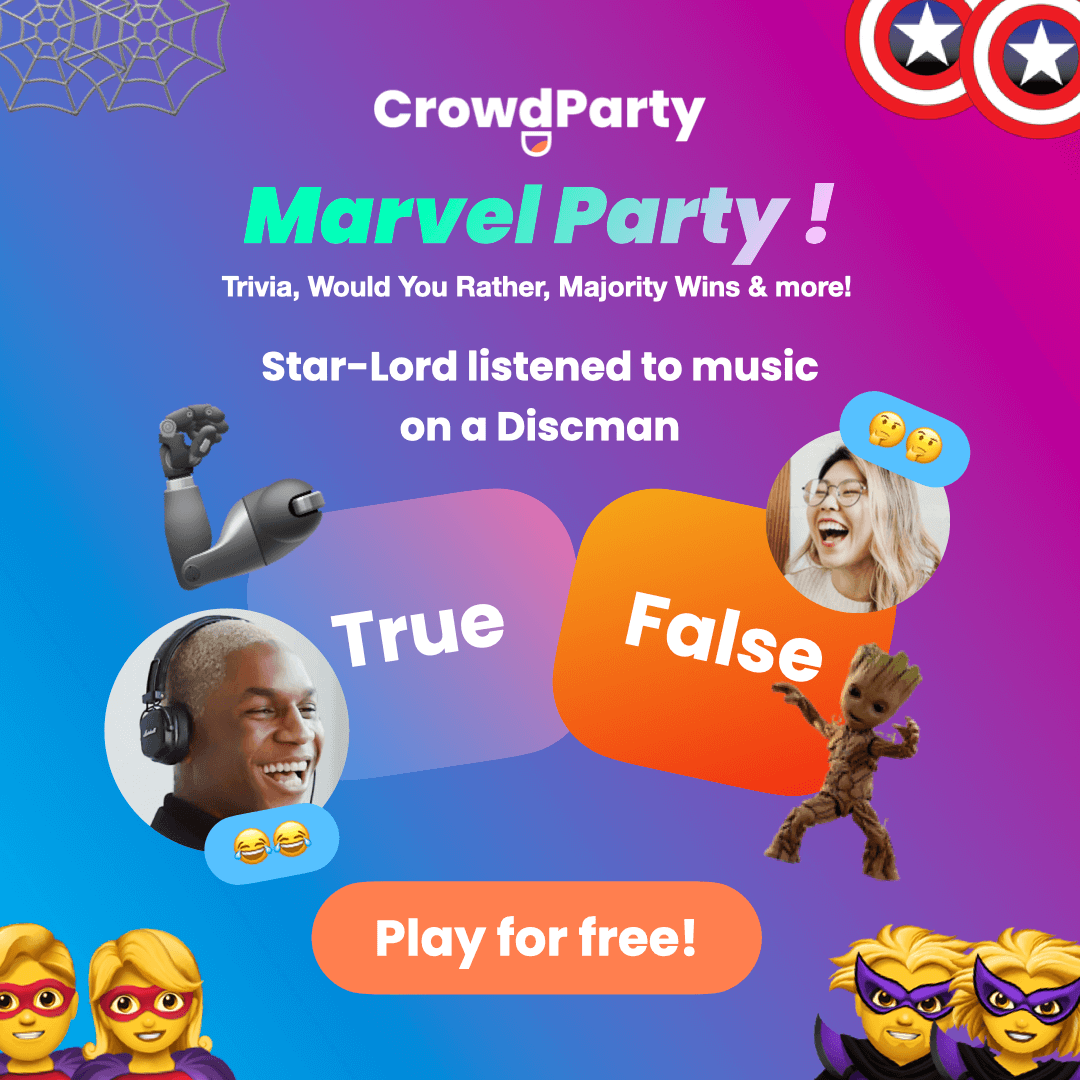 Play Marvel Party: Trivia, Majority Wins, and more!
Play Now