1. Giving someone yellow carnations means what? Disappointment
2. Who invented the first Valentine's Day box of chocolates? Richard Cadbury
3. Galentine's Day is a fictional holiday from what TV sitcom? Parks and Recreation
4. Valentine's Day is said to have started with which ancient civilization? Roman
5. Where was the first valentine written? Prison
6. In medieval times, which internal organ was believed to cause love? The liver
7. In classical mythology, Cupid was portrayed as the son of whom? Venus (Goddess of Beauty)
8. Who was the ancient Greek goddess of love? Aphrodite
9. The Greek philosopher Aristotle identified which organ was the most important? The heart
10. Which famous website launched on Valentine's Day in the 2000s? YouTube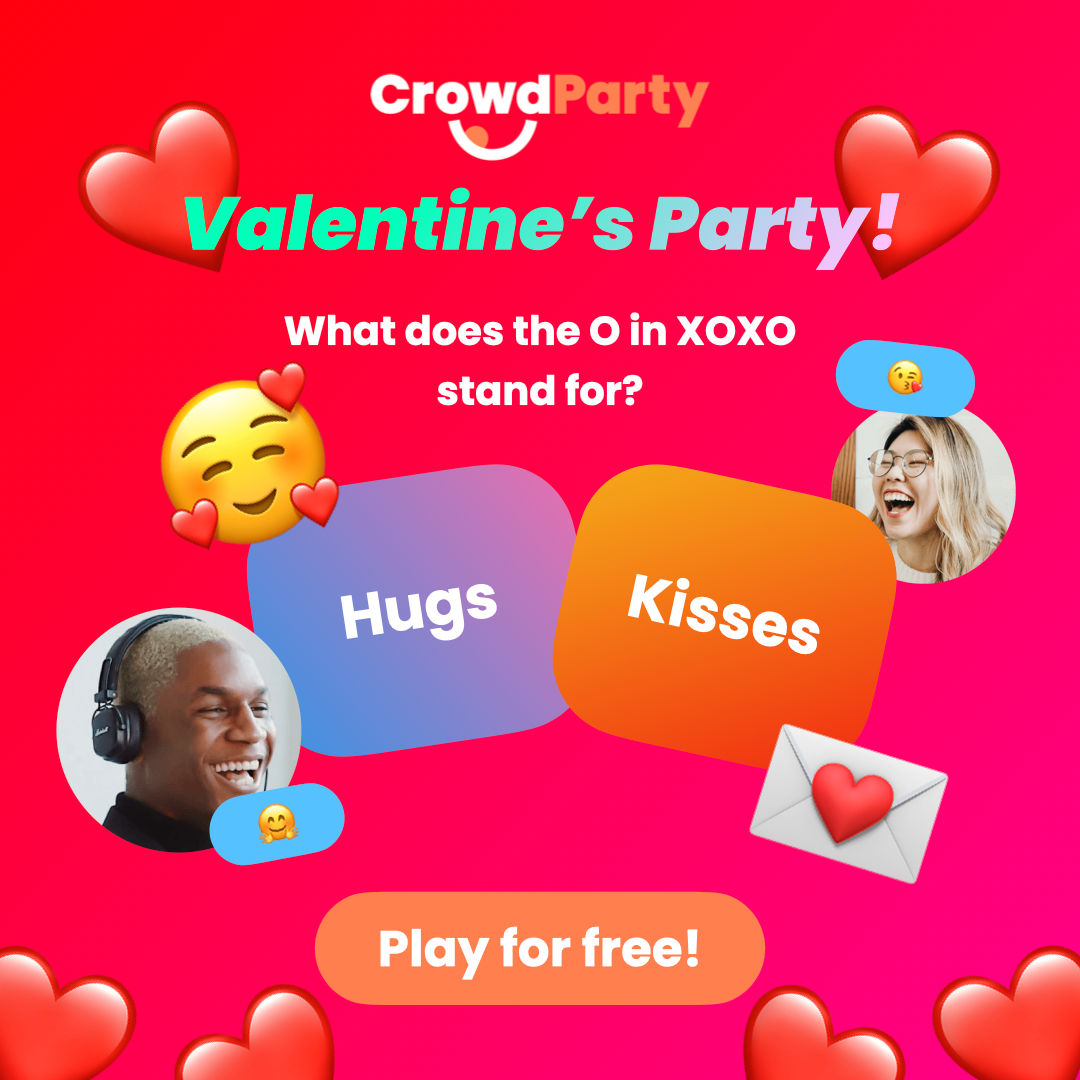 Play Valentine's Trivia, Would You Rathers, Pick Whos, and more!
Play Now
11. Cupid is sometimes described as being Blind
12. The US State with the most unique chocolate makers is California
13. Valentine was derived from the word 'valens' which means what? Strong and healthy
14. What does the O in XOXO stand for? Hugs
15. The more preferred gift over flowers is actually Chocolate
16. Which fruit was once also known as the 'love apple'? Tomato
17. Which song was Bruno Mars' first single? Just the Way You Are
18. What does a Princess need to kiss to turn it into a Prince? Frog
19. The original purpose of candy hearts was Medical lozenges
20. The number one recipient of Valentine's Day Cards is Teachers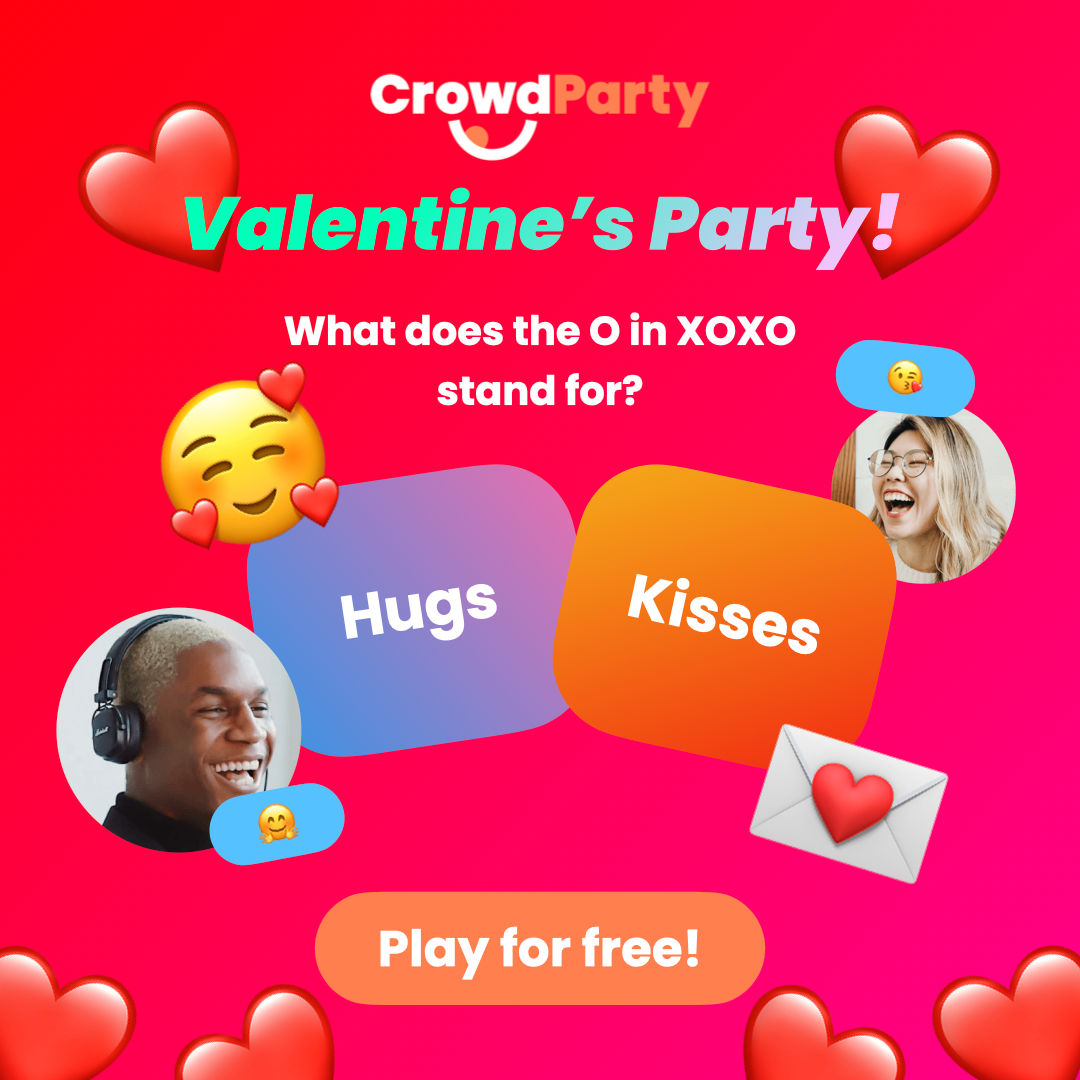 Play Valentine's Trivia, Would You Rathers, Pick Whos, and more!
Play Now